PRINTS
The prints represent an important and impactful part of the proposal of Albiate 1830. The wide range of available quality bases is enriched every season with macro imagery, sophisticated micro-designs, and new themes that are always the result of great attention to detail.
The team of Albiate 1830 occupies itself personally in the accurate research necessary, travelling among the most influential cities, staying attentive to the trends of the moment, but always re-looking at vintage: an inexhaustible source of inspiration. Objects, clothes, accessories are tasted, revised, fixed in a new dimension, always ready to anticipate a trend and making it a reality to create something new.
The choice ranges between muslin, flannel, twill, velvet, where each base lends itself to a different print such as camouflage on dyed yarn, foulard theme or small animal prints; and for each diverse style different techniques are used.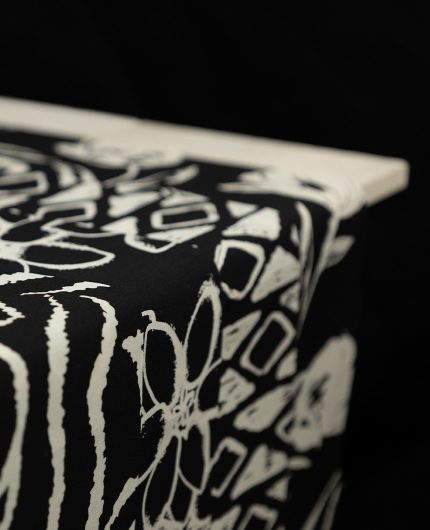 PRINTING TECHNIQUES
CYLINDER ROTATING PRINTING: can be reactive, pigment and corrosion. The desired design is engraved on cylindrical drums that allow the printing of very precise and defined graphics
INK JET PRINTING: or digital printing, it consists of the use of special print heads which, driven by a computer, launch microscopic drops of coloured ink onto the material to be printed gradually.
CORROSION PRINTING: This is realised by using corrosive substances that can be modulated to obtain nuances from white to blue depending on the base that is used. Often this technique is used in conjunction with pigment technique. This print method is mainly used on denim bases.