Services
Albiate 1830 offers to customers different possibilities and opportunities and is always at complete disposal for any request.
STOCK SERVICE
To ensure the continuous availability of numerous fabrics, among the most iconic and versatile of the Albiate 1830 range, are the Stock Service proposals which have been created to respond to every need immediately, while maintaining the highest attention to quality. Minimums of 60 metres of fabric allows to calibrate supplies in the smallest details.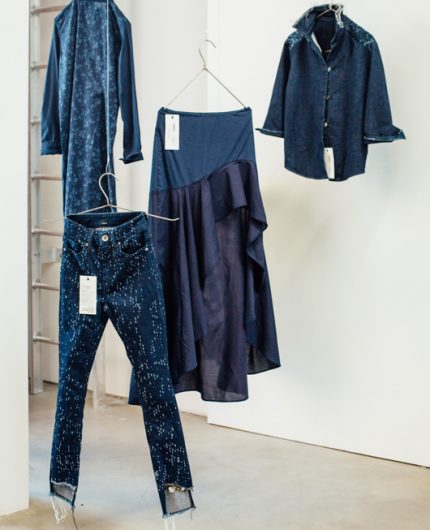 Exclusive
The Exclusive Office of Albiate 1830 is a source of precious fabric personalisation, designed and tailor-made for the customer. Here the style is created ad hoc and made even in limited minimums, ideal for Capsule Collection and special lines of research.
Contact us
Tailored
Virtuous innovation is the spark that drives the "Italian textile explorers" of Albiate 1830 and animates the dedication of the brand towards the protagonists of global fashion. In Albiate 1830, the infinite experimentation of unpublished stylistic paths takes place with a focus on flexibility, a value that allows the production to be adapted according to individual needs.
Contact us
TRAINING
Not just tireless creative research, but also profound knowledge of raw materials, in the potentials of transformation and production techniques is made completely at the disposal of the customers and partners of the company in a synergetic design environment: the activity of training, offered by Albiate 1830, is born from the desire to share this first-rate experience with the exponents of the industry, such as marketing managers, training managers and sales force.