Jacquard
The subject of great research and attention to detail of Albiate 1830 are also the jacquard fabrics.
These fabrics come in many aspects, from micro-designs to the most scenic all-over patterns, and they are enriched by the use of special yarns such as mouliné, mélange, bouclé and printed yarn.
The distinctive characteristics of the jacquards of Albiate 1830 are particular crafts such as fil coupé, geometric effects, fantasy motifs or fun subjects that like an embroidery repeat over the fabric giving liveliness to the eventual garments.
An aspect always important is innovation, well represented by the Lancé technique, which like a stitching effect that passes through the fabric, gives a new and modern effect of three-dimensionality and movement.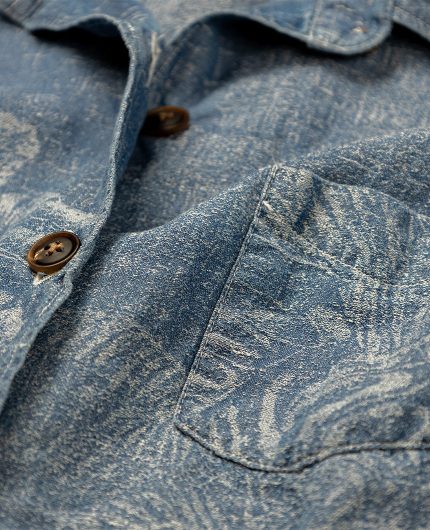 THE LOOM
The Jacquard loom is a type of loom to which a machine has been added that allows the automatic handling of individual warp yarns. This technology makes it possible to produce fabrics with extremely complex designs.