AUTUMN/WINTER 2020-21 COLLECTION PREVIEW
The 100% organic denim of Albiate1830 at Kingpins Show
Thanks to its pioneering soul and desire for exploration, Albiate 1830 returns to surprise with something new! On April 10 and 11, Albiate 1830 will fly to Amsterdam to take part in the Kingpins Show, where a preview of its  Autumn/Winter 2020-21 new collection will be presented.
"New entry of the collection will be the organic denim, a concrete demonstration of the ethical commitment and continuous research that characterize Albiate 1830".
Matthias Menegazzo - Designer, Albiate 1830
These denim fabrics are made with 100% organic cotton of the highest quality, GOTS certified and coming from organic crops that do not include the use of pesticides, insecticides and chemical fertilizers and that minimize water consumption. To make these fabrics even more sustainable is the use of an innovative dyeing method, which drastically reduces the use of chemical substances. In intense black and bright indigo, with different weights and structures, such as twill, dobby and the knit effect, these fabrics are also available in the stretch version.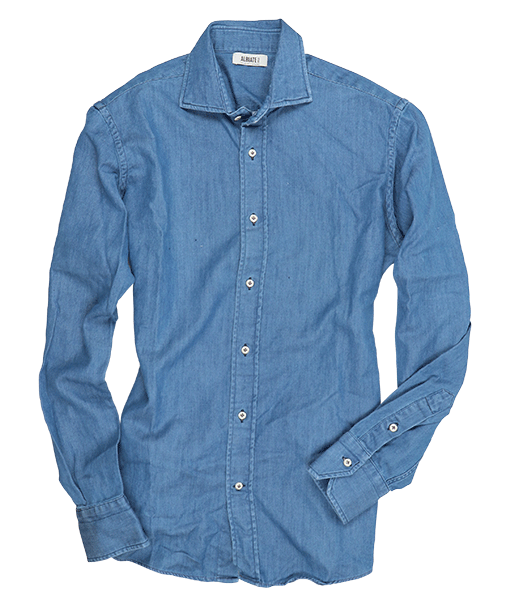 VICTORIA ORGANIC DENIM
Discover more
VICTORIA ORGANIC DENIM
Product code
FA204552-150
Description
2ply 100% organic denim fabric, characterized by a bright indigo and a supreme hand-feel.

The one of Albiate 1830 is a streetwear collection with a strong personality, characterized by eccentric prints, floral jacquards and iridescent colours, in which wool and mixed-wool fabrics and denim with a peach hand are the absolute protagonists. Declined in different weights and structures, the fabrics of the new collection are extremely versatile and perfect for a casual and dynamic look.
The denim of Albiate 1830 is a guarantee of research, innovation and uncompromising quality, perfect for those who are constantly looking for new and unconventional styling ideas for their outfits.