PIECE DYED
An integral part of the proposal of Albiate 1830 are also ready-to-dye fabrics and the piece-dyed fabrics.
The main objective of Albiate 1830 is to offer well researched and versatile quality bases, compact and constructed on a variety of weaving structures, from standard to more curious and interesting ones, such as Rip Stops or Broken Twills, which can be purchased already piece dyed or ready to be dyed in garment, directly by the customer.
The peculiarity of these bases is profound research into the yarns, which is then enriched by the unique effects of the garment dyeing process, which appears differently on the seams, resulting in visual movement to the garment.
The piece dyed effect, maybe less three-dimensional in the end result, can instead give an intense colouration that is the most difficult to achieve with yarn dyed or garment dyed methods.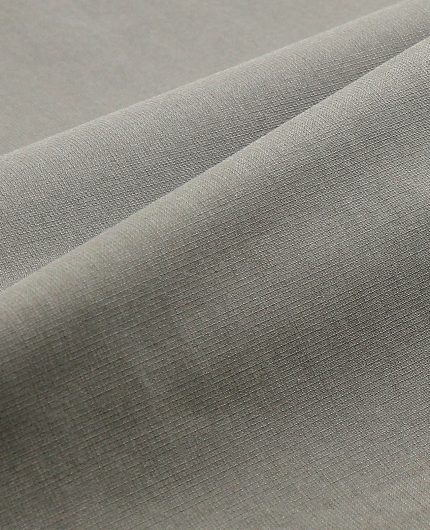 In addition, Albiate 1830 offers the ability to create exclusive, highly customisable colours according to the requirements of the customer for a sophisticated casual, and which are well suited to the production of different garments, not just shirts but also trousers, jackets and overshirts.