SPECIAL YARNS
Special yarns, resulting from a long process of research, ideas, creativity and development, are a fundamental component for Albiate 1830. Widely used throughout the collection, these yarns add a touch of avant-garde.
In Albiate 1830, they not only increase every year to enrich the offer, but they are also used on the most rough, raw and sporty bases, always fruit of a great research in order to create something unique each time.
There are a multiplicity of examples, nepp yarns on flannel or oxford bases, mélange, fancy chenille, mouliné, wool-indigo blends that are available for various occasions to create trousers, waistcoats and many other items. Or printed yarns, showing all their irregularities thanks to the particular dyeing technique with which they are made and the délavé, which creates unparalleled nuances.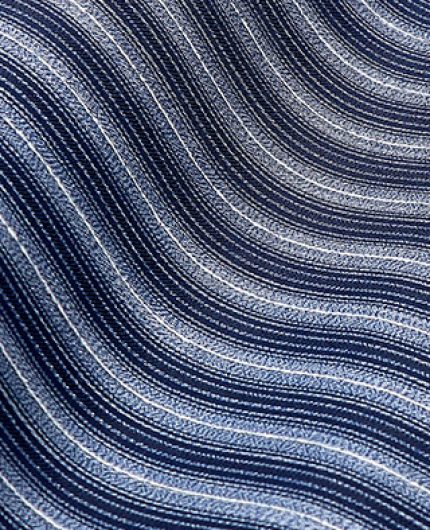 AN EXTRA TWIST
But which are these special yarns that allow a further twist upon the already exceptional quality bases of Albiate 1830?
The mélange is made by mixing raw cotton flakes with dyed cotton flakes. The result is an intimate mix that has different intensity of colour and chiaroscuro.
The mouliné is produced by twisting two yarns together of different colours, contrast, tone on tone, or combining a natural to a coloured yarn for a fabric that is vibrant and rich in shades.
The bouclé is made up of a nylon core for durability which is encircled by one or more cotton yarns that create the characteristic 'rings'.
The chenille is made from several heads of cotton. By cutting the section of the outer threads, the filaments forming the characteristic fringes of the chenille are achieved.
The nepp yarn has small knots or balls, called 'nepps' that, embedded in the thread itself, give it a distinctive uneven and raised appearance within the background of the fabric.
The printed yarn makes it possible to obtain a non-homogeneous or multi-coloured yarn to create original and unexpected designs on the fabric.